~~~~~~~~~~~~~~~~~~~~~~~~~~~~~~~~~~~~~~~~~~~~~~~~~~~~~~~~
Mrs. DeArmitt's 7th graders dove right into their novels after completing orientation.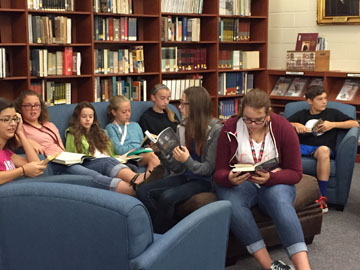 ~~~~~~~~~~~~~~~~~~~~~~~~~~~~~~~~~~~~~~~~~~~~~~~~~~~~~~~~
Local author, Lori Closson, spoke to 7th graders about the writing process. The students are writing a children's book that takes place in a specific biome and are using their research of that biome within their book."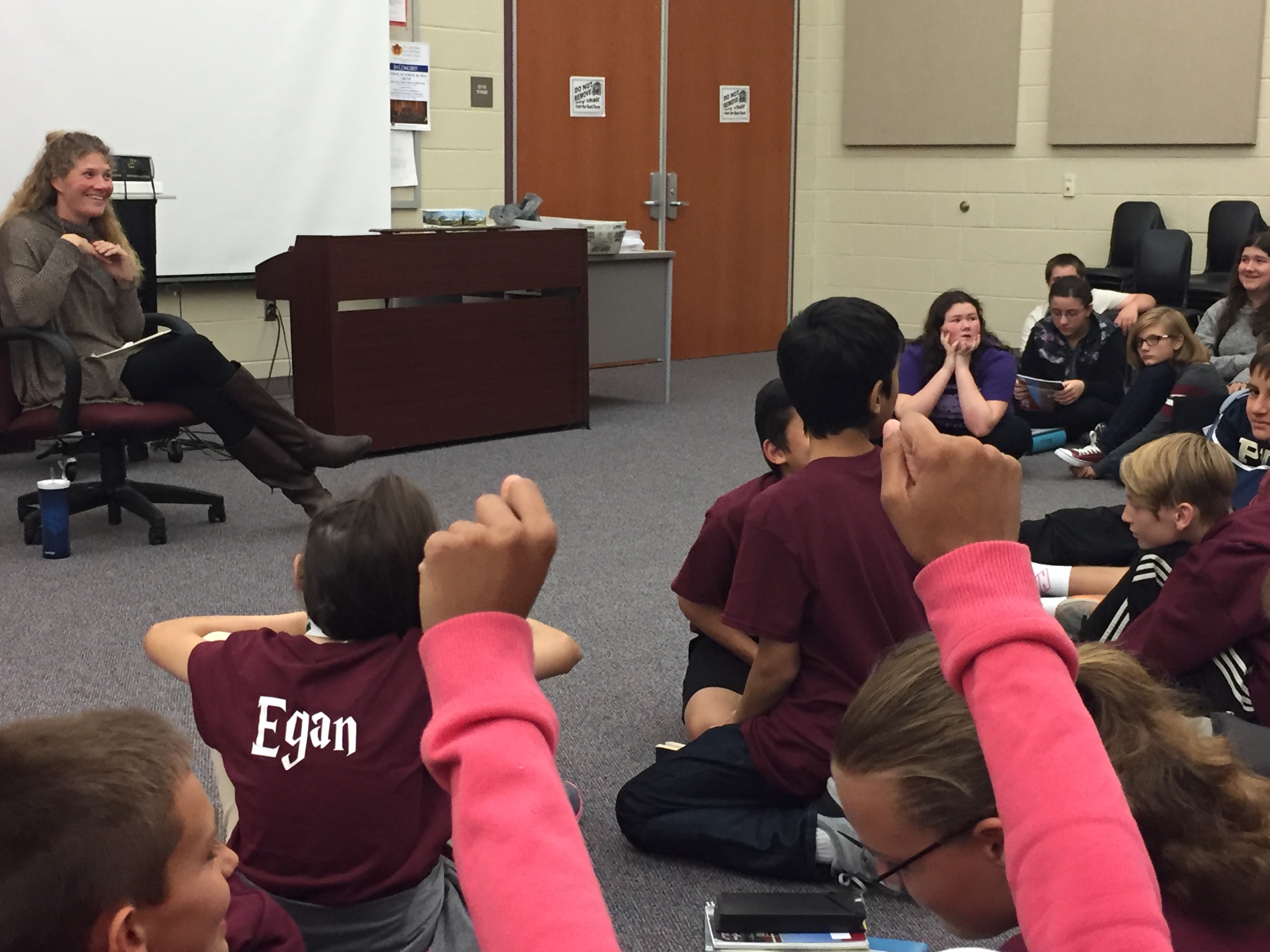 ~~~~~~~~~~~~~~~~~~~~~~~~~~~~~~~~~~~~~~~~~~~~~~~~~~~~~~~~
Mrs. O'Roark's art students hide their original artwork bookmarks in some of the library books. The student that checks the book out will not only receive a great story, but also an original piece of art to keep!"
~~~~~~~~~~~~~~~~~~~~~~~~~~~~~~~~~~~~~~~~~~~~~~~~~~~~~~~~
Mr. DePiro's 7th graders took a virtual field trip to Penn Museum in Philadelphia thanks to an AASD Foundation Grant. The students learned about the significance of mummification to the Egyptian people. They also learned the phases of mummification on a mock cadaver."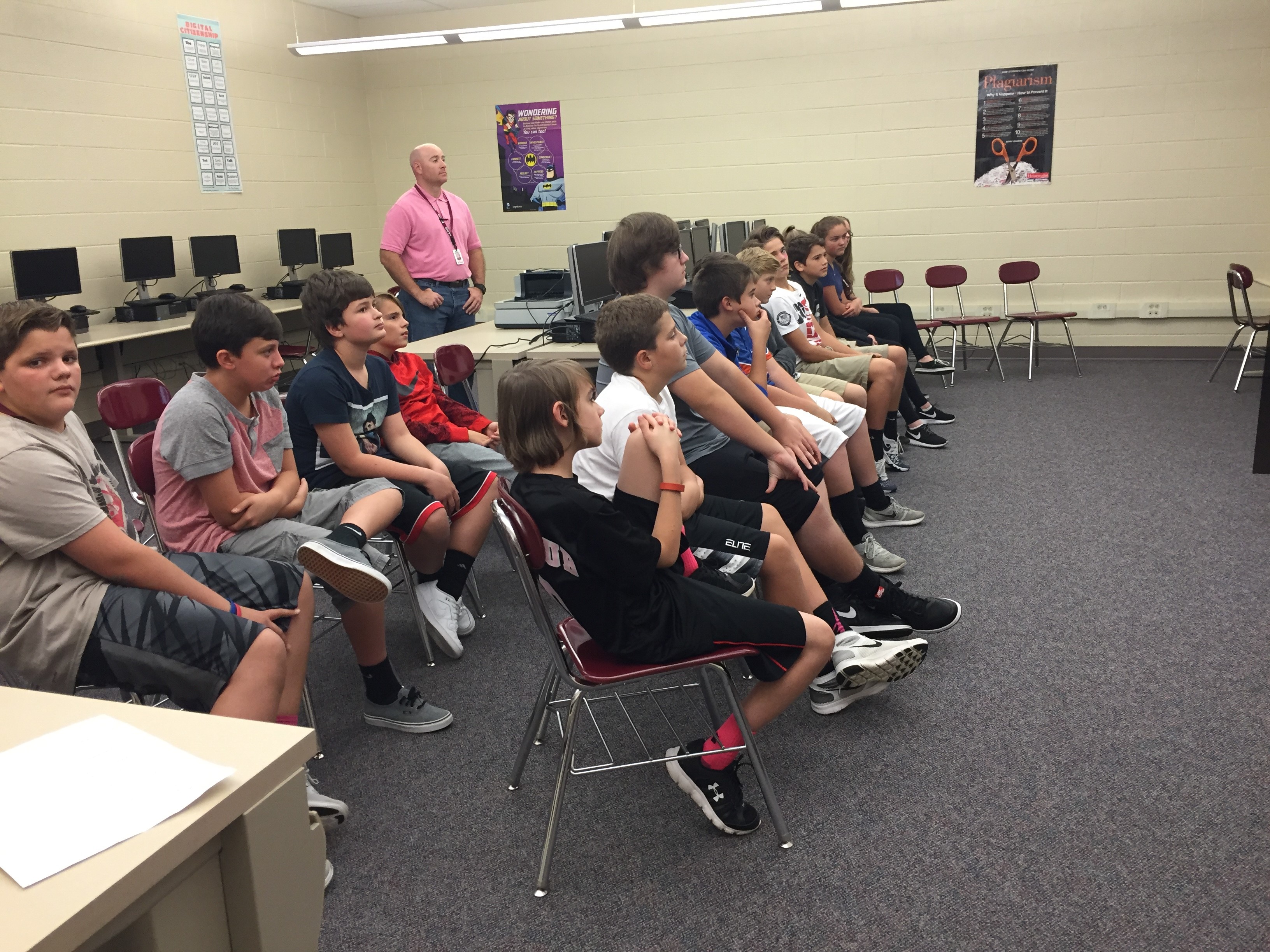 ~~~~~~~~~~~~~~~~~~~~~~~~~~~~~~~~~~~~~~~~~~~~~~~~~~~~~~~~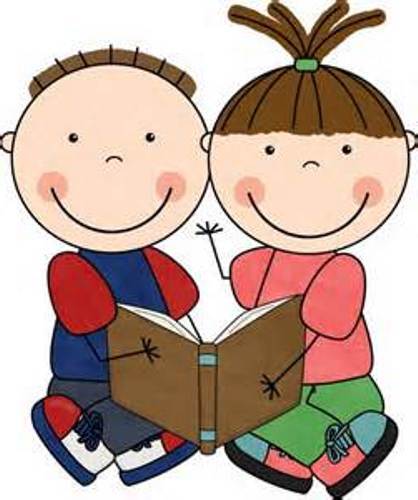 "Book Buddies" in the AAJHS Library!

A very special type of "book buddies" is happening again this year in the AAJHS Library.

Mrs. Good (7th grade reading) and Mrs. Caputo (1st grade at Pleasant Valley) are sharing their love for literature in a very unique book buddies group. Mrs. Hovan (7th grade English) and Mrs. Plunket (kindergarten at McAuliffe Heights) are also paired up to enjoy some great stories this year.

The trick is none of the classes leave the building! Using our PolyCom Video Conference System in the AAJHS, the library "dials" into the elementary libraries and we enjoy stories, poems, plays, and more!

Instantly, 7th grade and kindergarten or 1st grade see and hear each other in real time on the Promethean Board.

It's like a conference call for kids! It has made reading, sharing, and enjoying literature so much fun and all interactive.
~~~~~~~~~~~~~~~~~~~~~~~~~~~~~~~~~~~~~~~~~~~~~~~~~~~~~~~~
AAJHS Spotlight Reader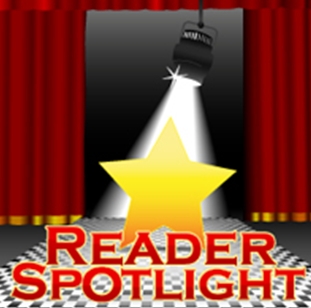 Each month, the library will select a library patron to feature as its Spotlight Reader. This student will be featured on the library bulletin board, on the AAJHS listserv, and in an episode of Junior Paw Productions.
We're proud of our library patrons!
Spotlight Reader for the Month of February 2017
Travis
Our February Spotlight Reader is 7th grader Travis C-K. Travis's favorite type of book is suspense. He likes suspense because it keeps him interested and focused while he's reading. If Travis becomes an author, he will write these types of stories.


Other than reading, Travis enjoys drawing, playing sports, and doing different things with his family. One piece of advice Travis would give struggling readers is that you shouldn't skip chapters or pages. Skipping around in a book will cause confusion and you really won't be able to comprehend what you've read. Good advice, Travis!


Travis often checks out adventure / fantasy titles. His favorite book is Percy Jackson and the Sea of Monsters. Stop by the library and check out the Percy Jackson series! If you love mythology and adventure, this series is for you!
Spotlight Reader for the Month of March 2017
Emilee D
Our Spotlight Reader for March is eighth grader Emilee D. Emilee likes to read fantasy books because they take her to different worlds. She likes to imagine herself as the main character and do things that wouldn't be possible in the real world.
Emilee is a budding author and is already working on a series of fiction books. She likes to write and hopes her books take her readers into other worlds on amazing adventures. Other than writing, she enjoys singing and drawing.
Emilee's advice to struggling reader is try different genres. She admits she's not too into nonfiction, but reads it when she has to. Fiction and fantasy are what she enjoys. And reading what you enjoy makes you a stronger reader. So stop by the library and find what genre you enjoy! Become a stronger reader!