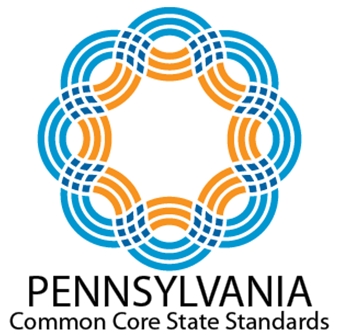 Educational / Fun Websites for AAJHS Students
The following websites are teacher recommended and many align to the Common Core Standards and curriculum taught at the AAJHS.
Cool Math - An amusement park of math and more! Lessons and games designed for math fun.
http://coolmath.com/
Math is Fun - Math games geared toward junior high skills including algebra and geometry.
http://www.mathisfun.com/
Math Playground - A teacher-created site that features math games, interactive word problems, and logic puzzles for elementary to middle-school students (but fun for all ages).
http://www.mathplayground.com/
Math Cats - Funny cartoon cats explore statistics and more.
http://www.mathcats.com/
Periodic Table
http://www.rsc.org/periodic-table
BrainOrmous - As the pilot of a space ship far in the future, you must save the solar system from gravitational anomalies while learning and memorizing the multiplication table. You will need Flash Player to play.
http://www.brainormous.com/ppage_multiflyer.html
Science UTM - Science UTM is filled with interactive exhibits, animated explanations and science graphics.
http://www.scienceu.com/
Poptropica - Poptropica, a virtual world for kids to travel, play games, compete in head-to-head competition, and communicate safely.
http://www.poptropica.com/
ABC.Net - Count Us In - Games designed to help you understand basic number concepts. Practices sorting and grouping.
http://www.abc.net.au/countusin/default.htm
Edheads - Activate Your Mind! - Edheads is an online educational resource that provides free science and math games and activities that promote critical thinking.
http://edheads.org/
BookRags - Get the scoop on hundreds of books with summaries and reviews.
http://www.bookrags.com/browse/notes /A/?page=1
Encyclopedia Mythica - A complete guide to mythology.
http://www.pantheon.org/
Aesop's Fables - A list of Aesop's Fables to read and enjoy.
http://www.umass.edu/aesop/index.php
Primary Games
http://www.primarygames.com/
Discovery Student Adventures - Choose a destination and enjoy a virtual trip to learn about animals, cultures, and more.
http://studentadventures.discoveryeducation.com/?campaign=flyout_students%20_programs_dsa#&slider1=3
NASA Kids' Club - Go Explore!
http://www.nasa.gov/audience/forkids/kidsclub /flash/index.html#.Un0M4Pmsi-1
CELLS alive! - Learn about cells in an interactive way.
http://www.cellsalive.com/
Kids Health - Learn about your body, watch movies that focus on certain senses, and much more.
http://kidshealth.org/kid/
The Periodic Table of Comic Books - The periodic table… in comic book form!
http://www.uky.edu/Projects/Chemcomics /index.html
Math Play - Are you looking for free online math games? At Math Play you can find a wide variety of fun games that you can play online. Most games are suitable for elementary and middle grades. They are organized by grade level, content, and game type.
http://www.math-play.com/
GEFS Online - Fly! - Geography to the MAX! GEFS is a free, online flight simulator based on Google Earth. Whether you are a licensed pilot practicing VFR, an aviation enthusiast or just looking for some fun flying a plane in beautiful sceneries, you can enjoy GEFS quickly, directly from your web browser. You need Google Earth for this game.
http://www.gefs-online.com/
FRIV4School - A safe place to play the very best free games! Free online games, puzzle games, girls games, car games, dress up games and more.
http://www.friv4school.com/
National Geographic Kids -
We teach kids about the world and how it works, empowering them to succeed and to make it a better place.
National Geographic Kids - Animal Jam - Animal Jam is an online playground for kids where they can learn about the natural world while playing with friends.